On view at Dye House in Providence, Rhode Island from December 3rd-14th, 2021, Lost & Found was a group exhibition I curated centered around themes of love, loss, grief, and healing. This show was meant to commemorate the space we hold in our hearts for the people, places, and things that have come and gone. The goal of this exhibition was to encourage participants and viewers to take a pause to process and appreciate all we've lost, and feel gratitude for the people and experiences which have led us to where we are today.
​​​​​​​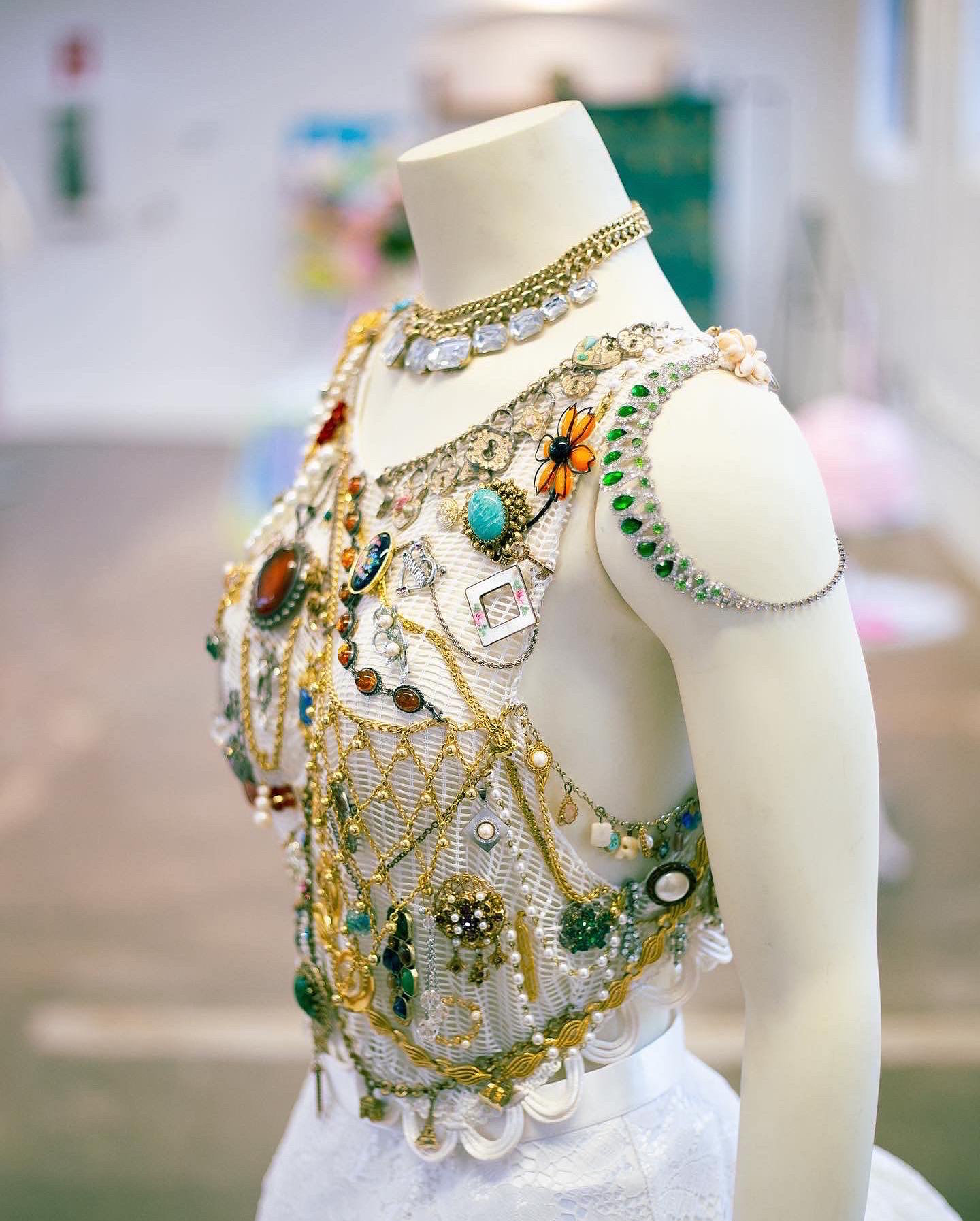 LOST & FOUND LOOK 1 - Grandma's Jewelry 
The concept for this look as well as the entire Lost & Found exhibition came after I experienced the loss of both of my grandmothers within the same year and a half. The top incorporates jewelry from both of my grandmothers, Sylvia Grinfeld and Ernestine Waidzunas, as well as some other pieces from family and friends. The skirt is made from lace curtains and tablecloths sourced secondhand.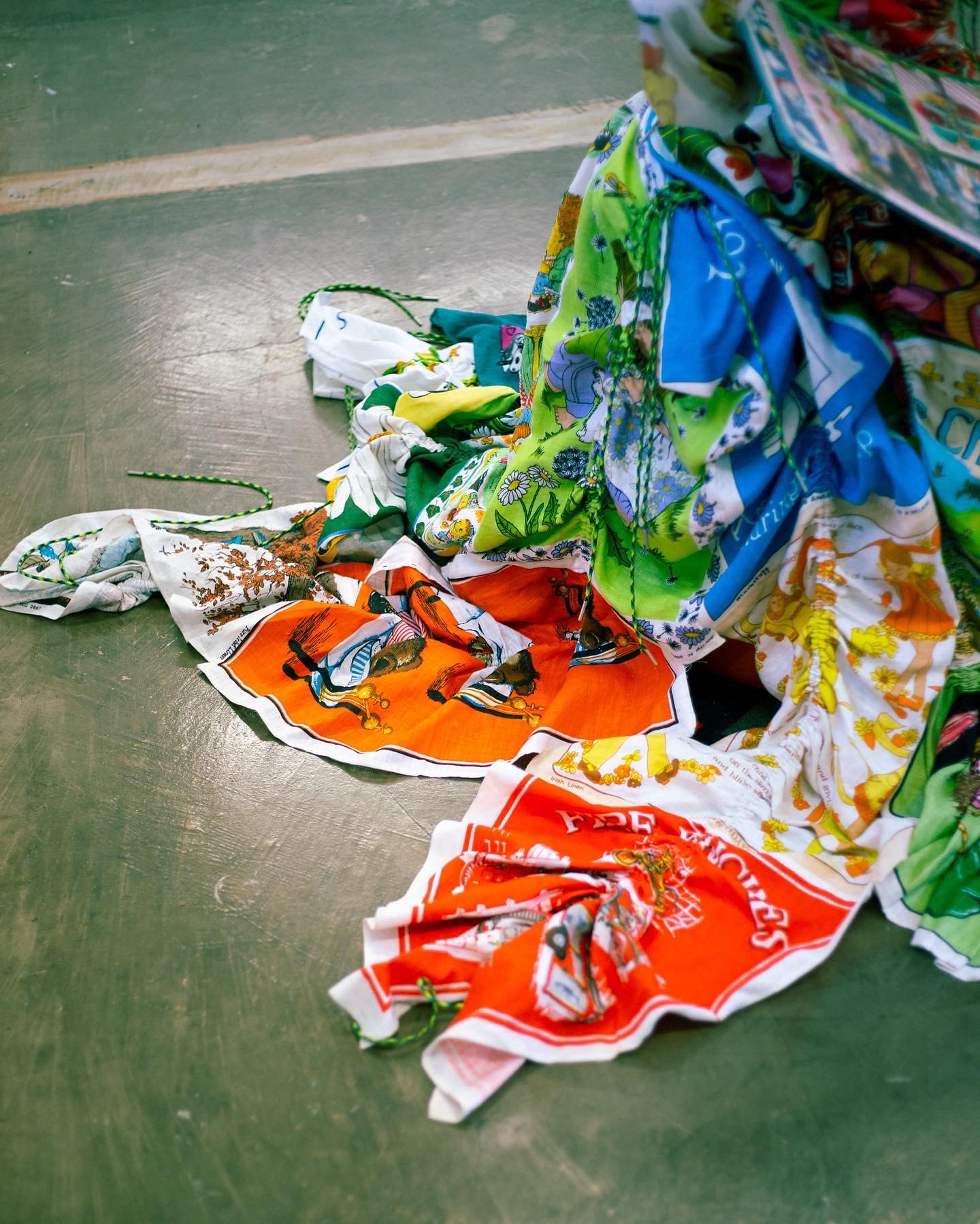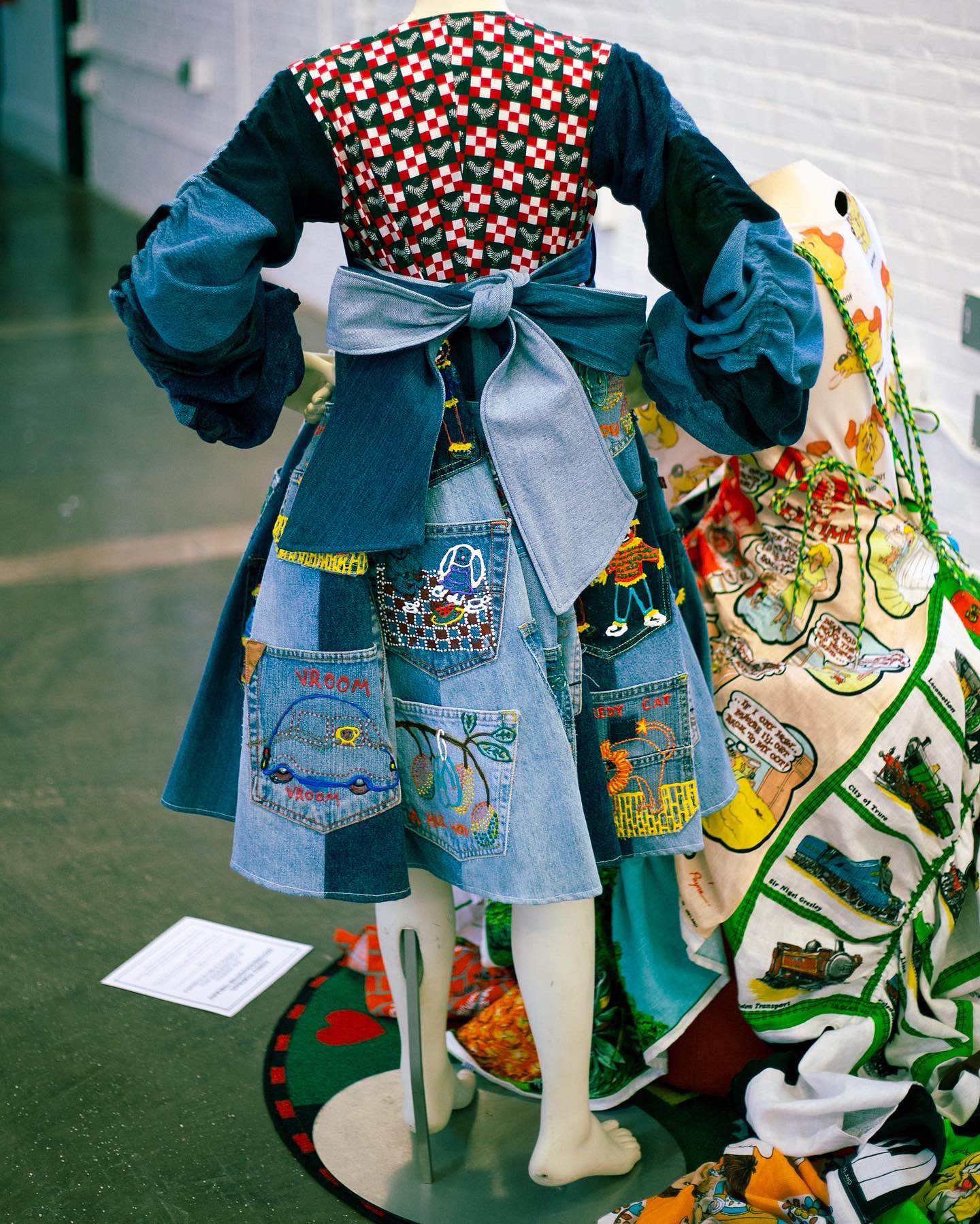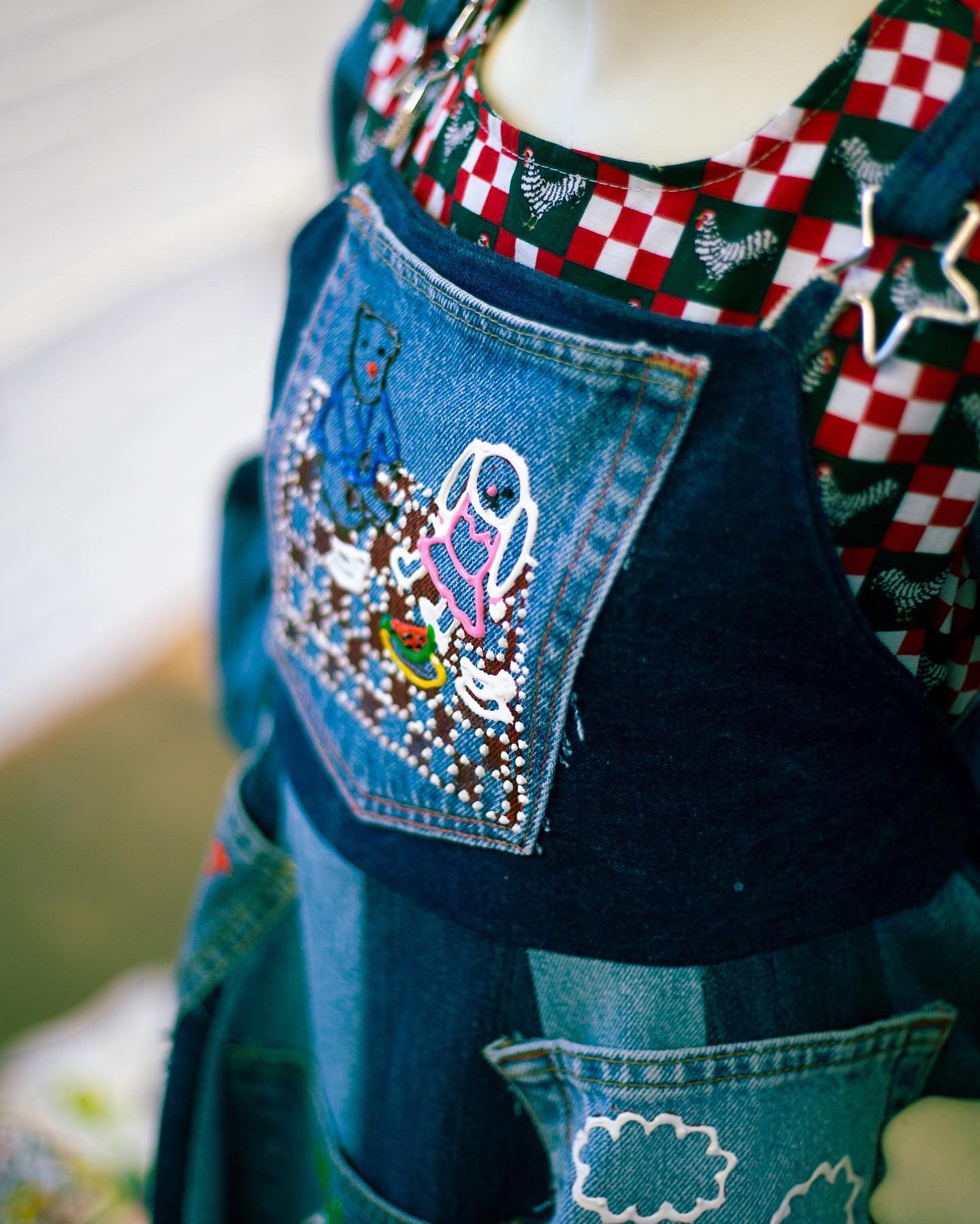 FAMILY PORTRAIT - MOTHER & DAUGHTER TABLEAU 
In collaboration with Cathy Grinfeld & Nellie Konopka
This scene of a mother and daughter features 2 looks from my RISD senior thesis collection, Family Portrait. The Mother's dress is made out of vintage linen tea towels. The prints on the denim dress were designed and screen printed by Nellie Konopka and the puffy paint decorations were done by my mother, Cathy Grinfeld. Cathy also created the scrapbook featured in the scene, inspired by a real scrapbook she made of my childhood photos that initially served as the inspiration for my entire thesis collection.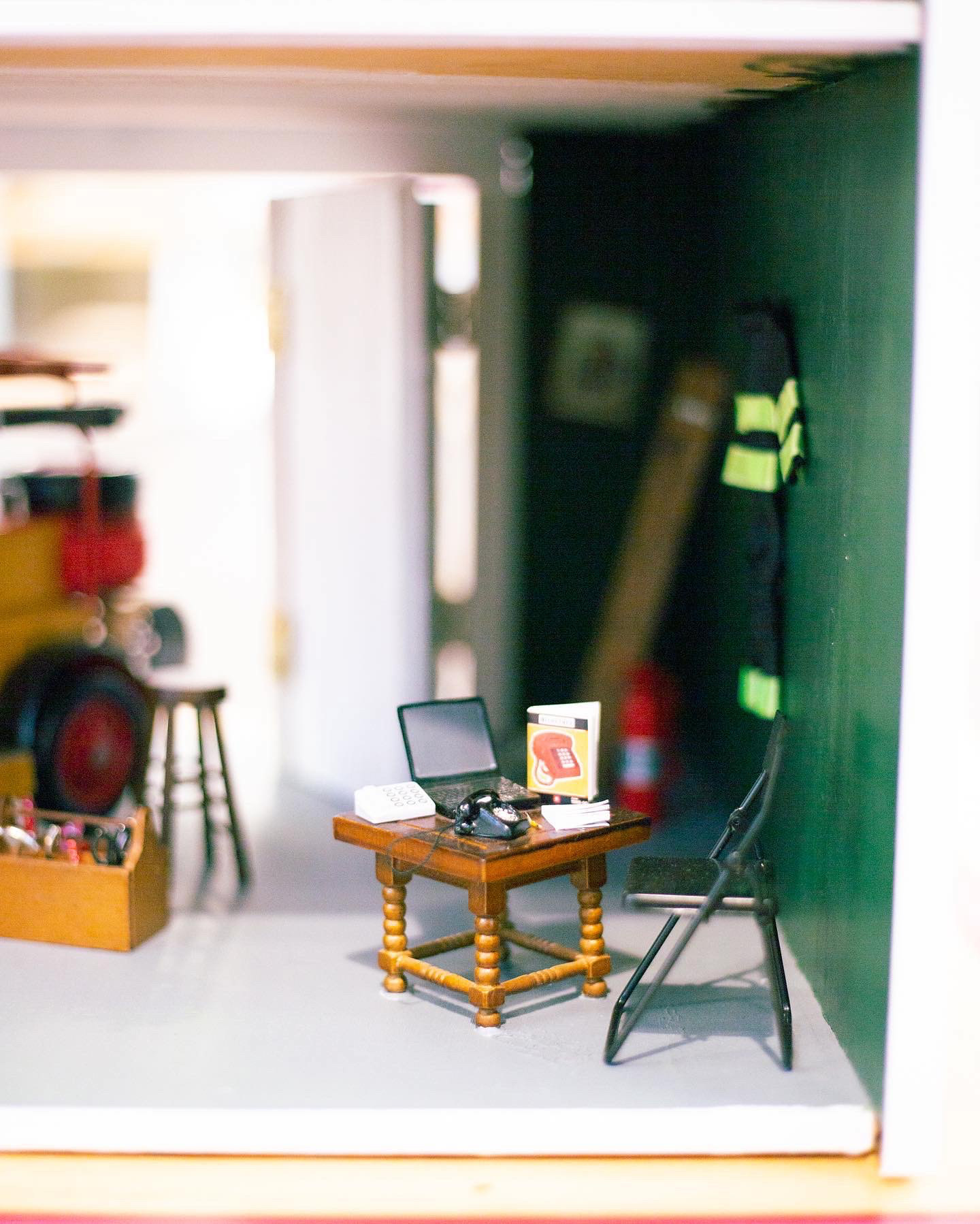 This firehouse dollhouse was originally a retirement gift to my father from our close family friend, Randi Lee Goldberg. Randi passed away on April 24, 2013, and the dollhouse has been living in my family's basement ever since. For this installation, I decided to repaint and renovate the doll house, picking up where Randi left off. It sits on a coffee table from my childhood home, surrounded by toys and books I read growing up as well as a blanket made by a friend of my grandmother's.