My first notable creation was a necklace I designed at age 11 by stringing together the heads of my decapitated childhood dolls. It greatly disturbed my peers as I would regularly wear it to school in the 6th grade, ultimately sparking my love for performative dressing. The idea behind this necklace later inspired a five-year long qu

est for enough doll heads to create a "fur" coat, which I completed during my sophomore year at RISD. ​​​​​​​
In total, it took approximately 500 doll heads and around 5 months to complete. All of the dolls were sourced secondhand from yard sales, thrift stores, and donations from friends and family. 
Read more about the Doll Head Jacket in this article from ELLE.
The Doll Head Jacket led to the inspiration behind my Living Dolls collection, a capsule created for my junior year machine knitting and cut & sew knitwear classes. I received a student project grant from Spoonflower, which ignited my passion for digital fabric printing. I scanned objects like wigs, hair clips, beads, and rhinestones at high resolution and blew them up to create larger than life magnifications to print on fabric. For the machine knit garment, I deconstructed those same wigs and braided them together with the knit fabric I created.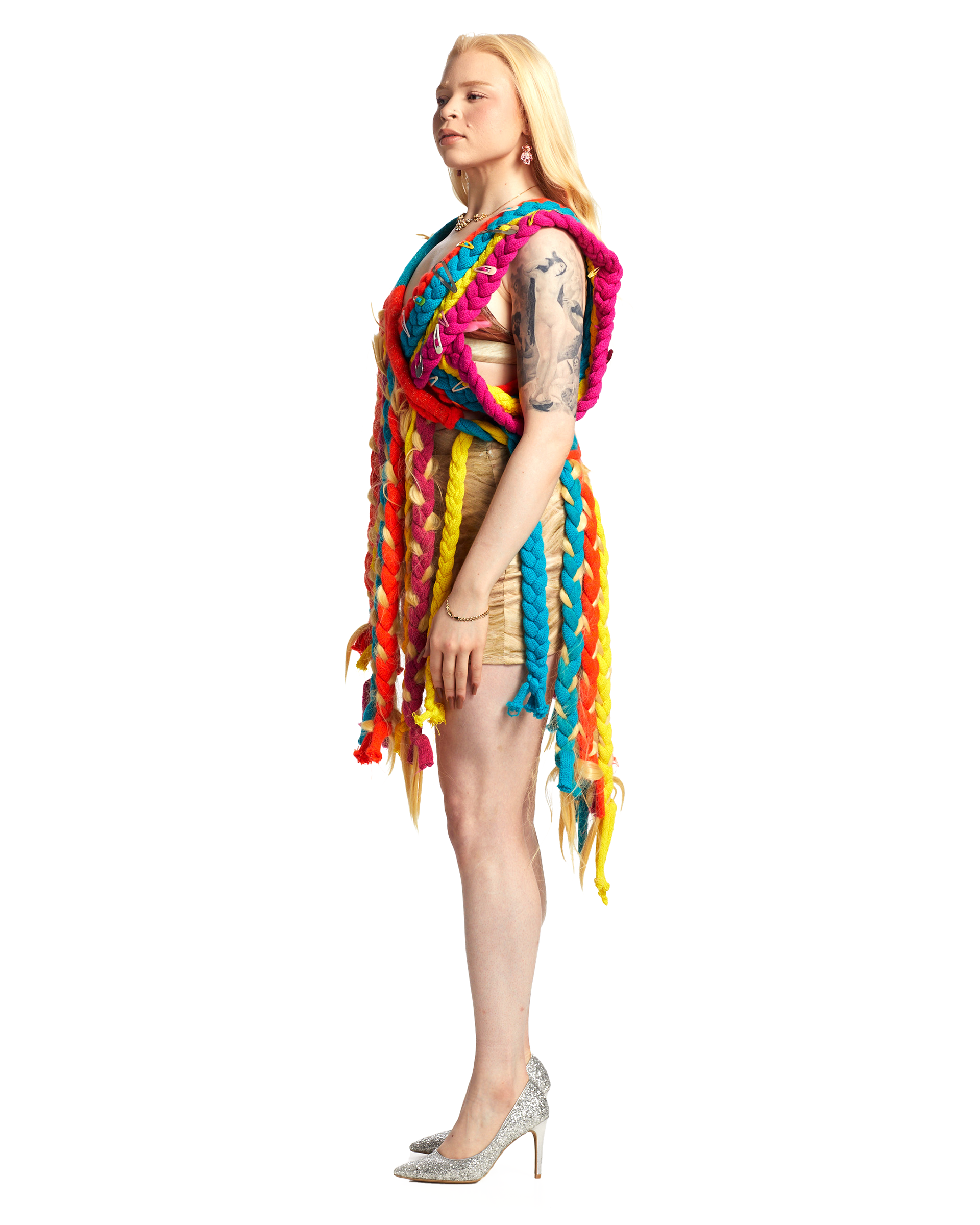 In 2019, I entered a look from Living Dolls paired with my Doll Head Jacket in the Metropolitan Museum of Art Costume Institute's Undergraduate Design Competition centered around their exhibition

Camp: Notes on Fashion

. I was selected as a finalist, and ultimately won first place.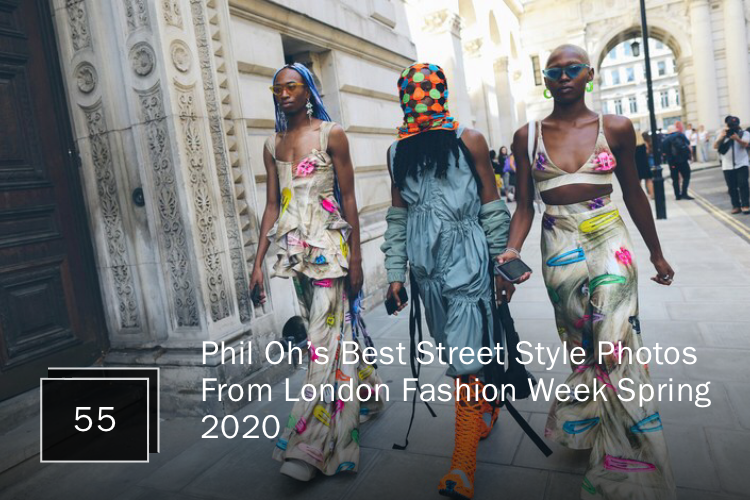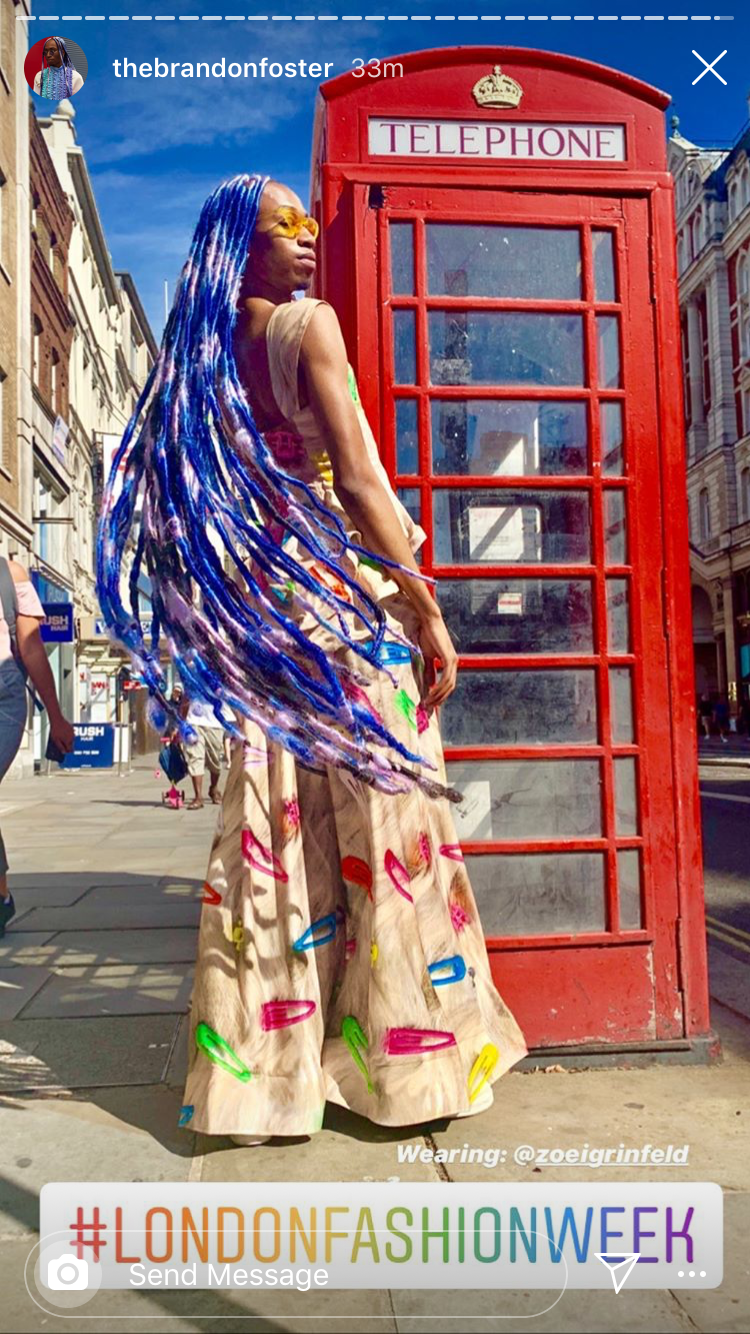 Several months later, two hair clip print ensembles from the collection landed on the cover image of Vogue Runway for Phil Oh's Best Street Style Photos From London Fashion Week Spring 2020.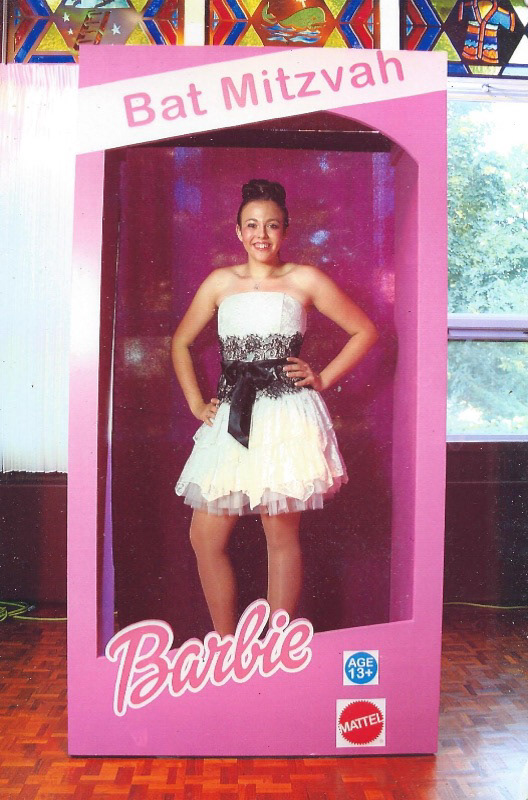 In collaboration with Leah Marchant (RISD ID '20), the wooden doll box my father Louie Grinfeld originally built to be the photo booth at my Bat Mitzvah in 2011 transformed into an installation piece for models to display the Living Dolls collection during Styleweek Northeast in 2018. The box was reimagined once again as a photo booth for my 2022 solo exhibition

Dear Diary, it's Zoe <3

in NYC.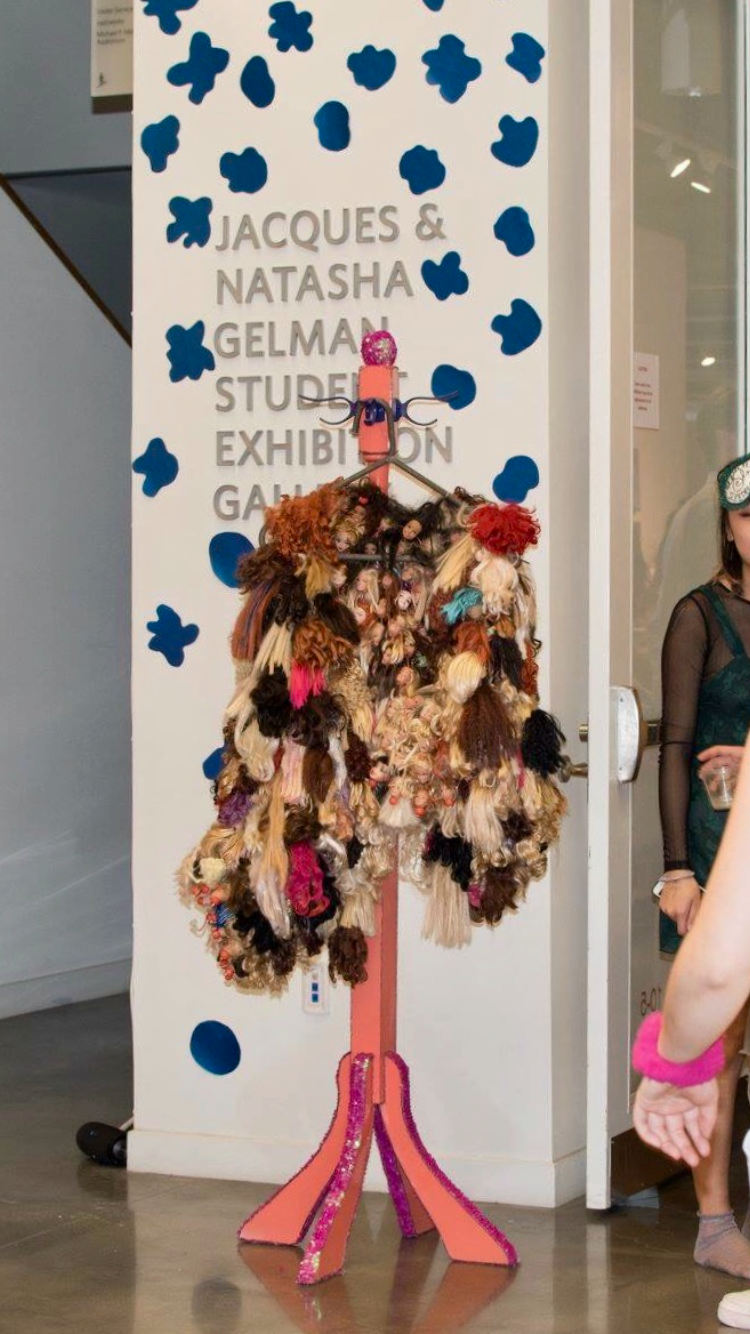 The jacket was also featured in the entryway of the exhibition 

You're Invited: The Exploration and Evolution of Girlhood, Sexuality, and Identity

at The Gelman Gallery in Providence, RI in 2018.